Alveolar Bone Loss in Adult Young Patient Seeking Periodontal Treatment (Radiographic Study)
Keywords:
Key words: bone loss, periodontal, interdental, horizontal, vertical, angular, radiographic
Abstract
Thorough clinical and radiographic examination is necessary to detect, evaluate
and diagnose periodontal disease. The aim of present study is to evaluate interdental
bone loss in patients with chronic adult periodontitis radiographically. One hundred
eighty sites (for maxillary anterior teeth only) were examined for type and severity of
alveolar bone loss. The results reveal that 80% of all examined sites had different
severity of bone loss. Mild bone loss was more frequent than Moderate or Severe and
horizontal more than vertical or angular bone loss. Interdental bone between central
and lateral incisors was the most affected site in this study.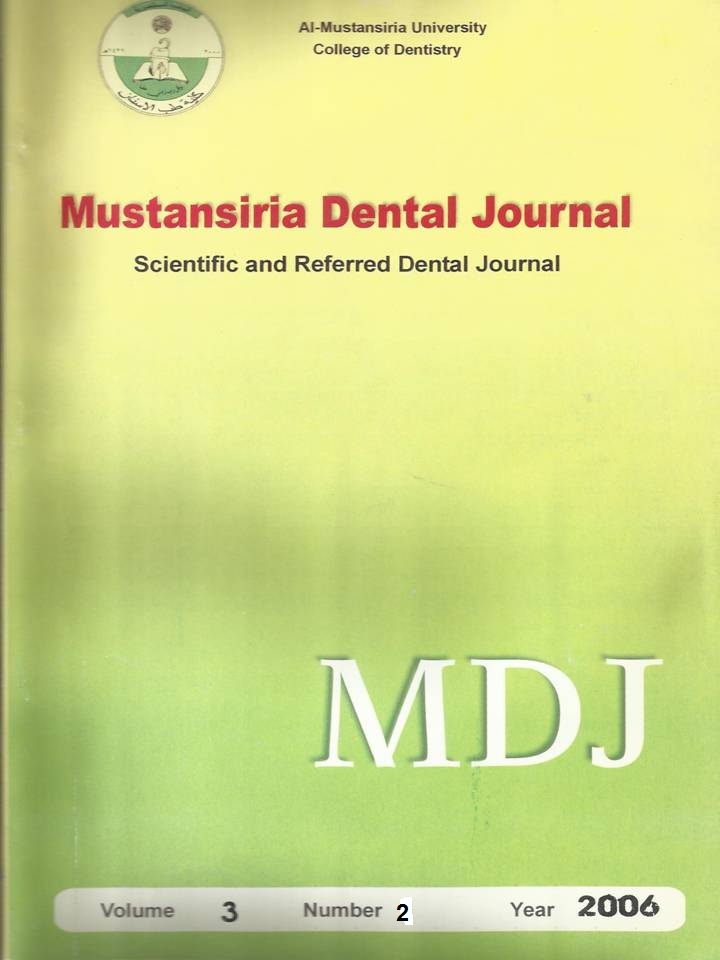 Downloads
How to Cite
Al-Qassab, D. S. J. (2018). Alveolar Bone Loss in Adult Young Patient Seeking Periodontal Treatment (Radiographic Study). Mustansiria Dental Journal, 3(2), 191–196. https://doi.org/10.32828/mdj.v3i2.634