Salivary C-peptide, a useful biochemical marker for insulin-dependent diabetes mellitus
Keywords:
Keywords: C-peptide, IDDM, Saliva
Abstract
Abstract: Insulin-dependent diabetes mellitus (IDDM) is characterized by complete
destruction of β-cells, this result in little or no production of insulin & /or Cpeptide
which is a portion of insulin & is released in amounts equal to the insulin.
C-peptide level can indicate how much insulin is being produced by the pancreas.
Patients & Materials: Fifty six diabetic patients were enrolled in this study (15
IDDM & 41 NIDDM). C-peptide levels in serum & saliva were estimated using
Radio-immuno assay (RIA) method, with measuring serum FBS in both groups.
Results: The serum & salivary levels of C-peptide as well as serum FBS levels were
markedly higher in NIDDM than in IDDM with a significant negative correlation
between salivary C-peptide & FBS in IDDM group.
Conclusion: Salivary C-peptide level estimation can be used as an adjunct to serum
FBS to measure the amount of insulin produced by β-cells, as well as to measure
the response of insulin therapy in IDDM.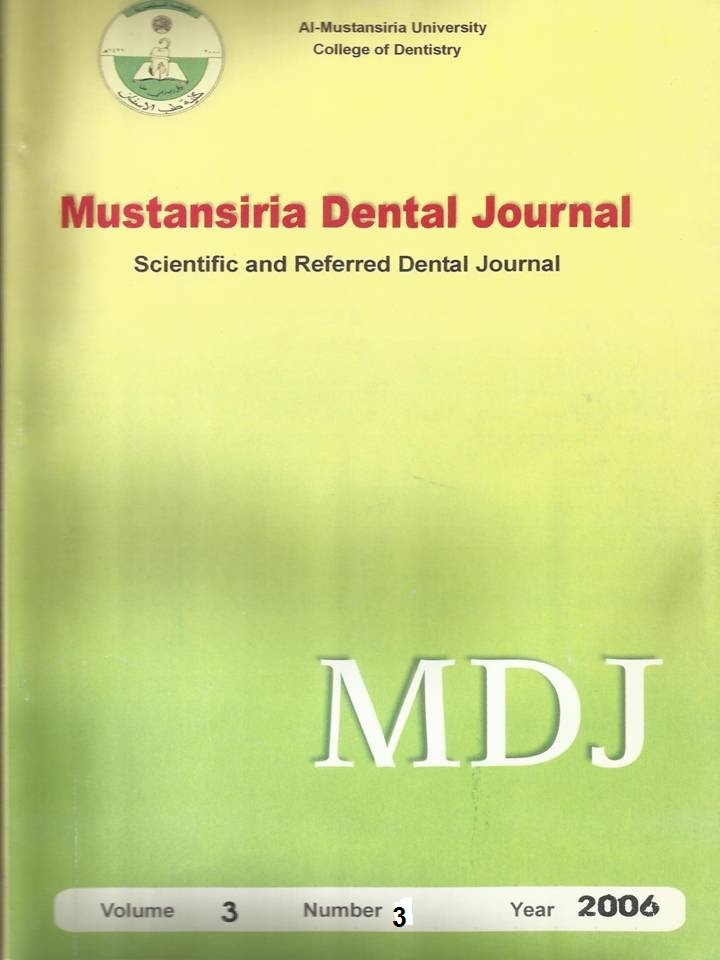 Downloads
How to Cite
Al-Rawi, D. N. H. (2018). Salivary C-peptide, a useful biochemical marker for insulin-dependent diabetes mellitus. Mustansiria Dental Journal, 3(3), 259–261. https://doi.org/10.32828/mdj.v3i3.642