Effects of Prenatal metallic mercury vapor exposure on the developing teeth of rats
Keywords:
Key words : Mercury – Erupted tooth, Rat.
Abstract
This Study represents an attempt to investigate histologically the effect of metallic
mercury vapor on the developing rat teeth after inhalation by pregnant rats .
In this study albino – wistar rats were used and divided into control and
experimental groups.
The control group consisted of 8 pregnant rats, and the experimental group
consisted of 12 pregnant rats. Then 20 born rats from the control group and 20 born
rats from the experimental group were selected to be sacrificed at the ages of (3&13)
days.
The specimens were prepared for processing and staining with haematoxylin and
eosin, and examined under light microscope.
Results showed no histological abnormalities in the dental tissue of the
experimental group when compared to that of the control group .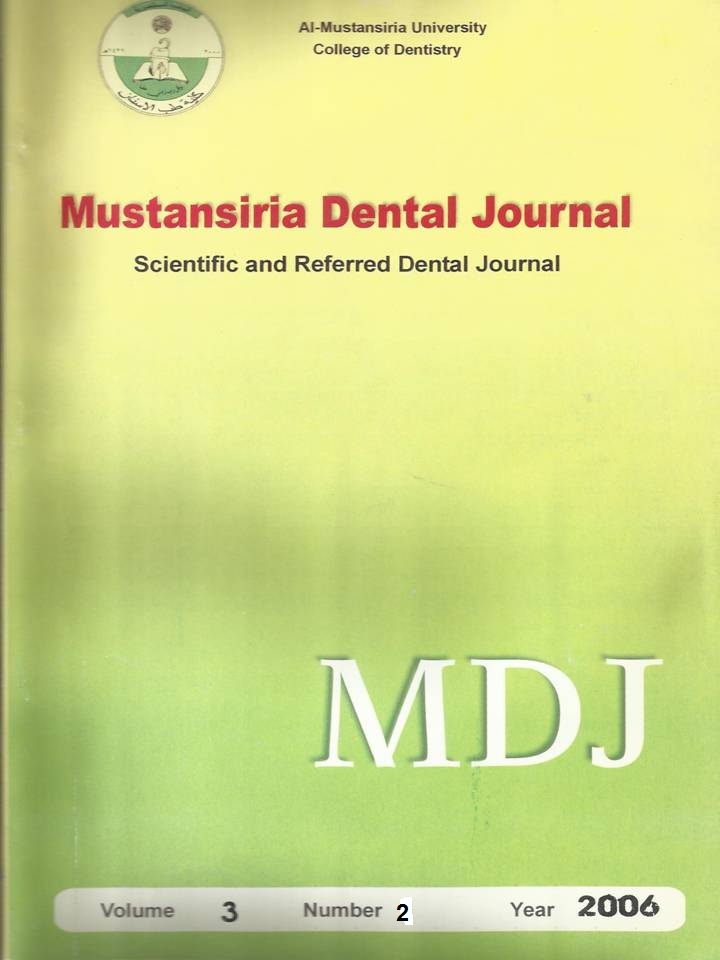 Downloads
How to Cite
Mustafa, G. M. (2018). Effects of Prenatal metallic mercury vapor exposure on the developing teeth of rats. Mustansiria Dental Journal, 3(2), 197–201. https://doi.org/10.32828/mdj.v3i2.631