Histopathological evaluation of human amniotic membrane effect on early stage healing of induced defects in rabbit's oral mucosa
Keywords:
Keywords: Human amniotic membrane, early stage healing, rabbits' oral mucosa.
Abstract
This study aims to investigate the role of using dried Human Amniotic Membrane
(dHAM) on rabbit's oral mucosal wound healing in its early stages. Six male rabbits
were used in this study. In each rabbit, two elliptical incisions were done on both sides
of tongue dorsum; one of them was left uncovered and the other was covered by
dHAM. The animals were divided into two groups with three rabbits each according
to the sacrifice periods which were three days and one week. After sacrifice,
histopathological examination was performed to assess re-epithelialization and
inflammation. Within the first three days, the re-epithelialization was much more
faster in dHAM group than that in control one, and the difference between the control
and study group was statistically highly significant ( p=0.005 <0.01). Moreover, the
rate of inflammatory process show significant difference between the two groups with
advantage to HAM group (p =0.046 <0.05). However, after one week, this difference
was statistically non-significant ( p =0.317 > 0.05). Human Amniotic Membrane
could be considered as an option to enhance oral wound healing especially in its early
stages.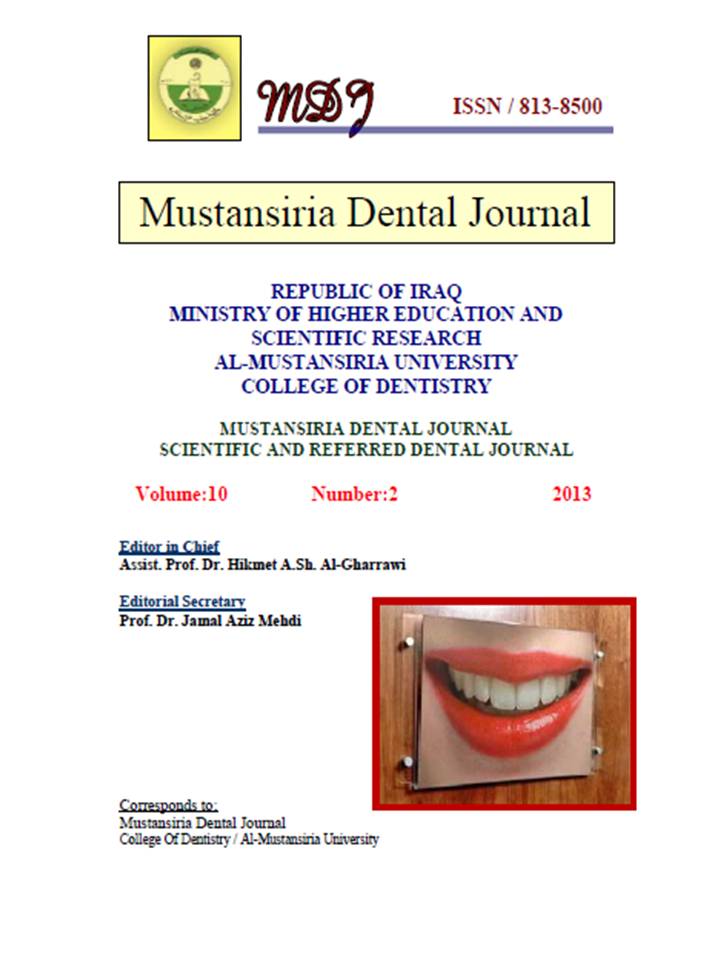 Downloads
How to Cite
Albannaa, D. R. F., Al-Dabbagh, D. F. M., & Alnema, D. M. M. (2018). Histopathological evaluation of human amniotic membrane effect on early stage healing of induced defects in rabbit's oral mucosa. Mustansiria Dental Journal, 10(2), 252–258. https://doi.org/10.32828/mdj.v10i2.231