Preoperative antibiotic prophylaxis in oral surgery Clinical study on 58 Iraqi patients
Keywords:
Key words: pre operative, antibiotic prophylaxis, oral surger
Abstract
Preoperative prophylactic protocol in oral surgery is well established practice; still
it's not used in Iraqi surgical centers. The aim of this study is to show that
preoperative protocol is reliable surgical practice.
58 patients, selected from the attendant of oral surgery clinic in Alkarama
specialized dentistry center/Baghdad, were subjected to various oral surgical
procedures 59 operations under local anesthesia. These patient were given single dose
antibiotic prophylaxis preoperatively after we divide them into 3 groups, 1st group
were given 1 gm amoxicillin (control group),second group were given 1 million i.u. of
procaine penicillin; 3rd group were given 500 mg ampicillin vial,. The maximum time
for all procedures was 2 hours.
We concluded that preoperative antibiotic prophylaxis can be used safely in out
patient's oral surgical procedures, on Iraqi patient with minimum complications.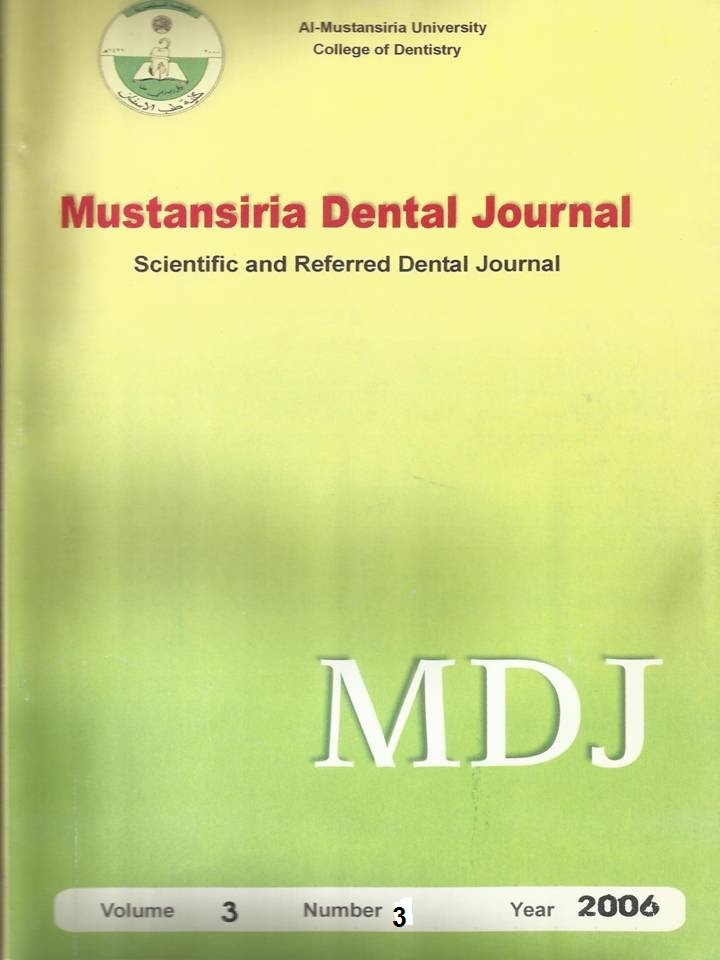 Downloads
How to Cite
Alhamdani, D. F. Y. (2018). Preoperative antibiotic prophylaxis in oral surgery Clinical study on 58 Iraqi patients. Mustansiria Dental Journal, 3(3), 239–243. https://doi.org/10.32828/mdj.v3i3.685