Dental Status and Prosthodontic Treatment Need and Demand among University Students in Some Iraqi Colleges
Abstract
This cross-sectional investigation was designed to establish the prevalence of
caries and edentulous areas as well as the need and demand for prosthodontic
treatment among the 4th year students in Dentistry, Education and Engineering
colleges.
A sample composed of 237 subjects, (82) students from Dentistry college, 75
students from Education college and 80 students from Engineering college.
The result showed a high percentage of students with carious teeth reported in
Education group, the majority of missing teeth ranged between 1-3 teeth among
students in 3 college groups, a higher percentage of students in 3 colleges did not
consider that replacement of teeth was aesthetically and functionally important.
Cl III represented most frequent condition in both upper and lower arches in all
college groups and in both sexes. Cl I and Cl II were rare and found only in Education
group.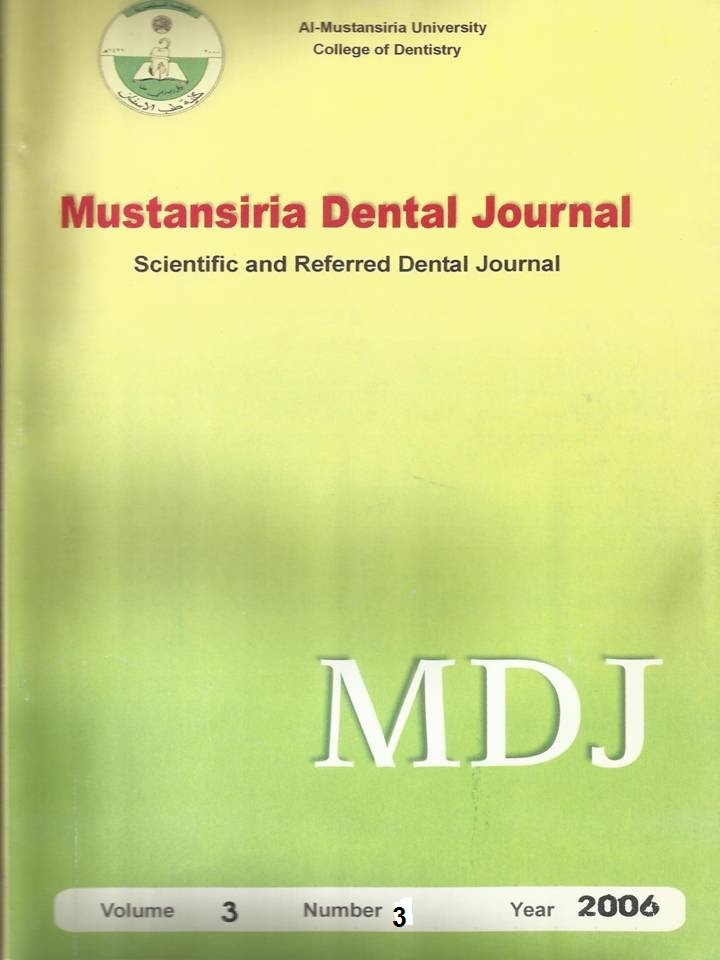 Downloads
How to Cite
Jassim, D. R. K., Hussaing, D. F. M., & Hussain, D. Z. M. (2018). Dental Status and Prosthodontic Treatment Need and Demand among University Students in Some Iraqi Colleges. Mustansiria Dental Journal, 3(3), 268–276. https://doi.org/10.32828/mdj.v3i3.644