Validity & reliability of cephalometric measurements in traditional versus digitized cephalometry
Keywords:
Keywords: Digital Imaging, Cephalometry, Film digitization
Abstract
 Aim: Film digitization is generally used to prevent potential damage or loss of
original films. The method of film processing has been changing from wet to dry
processing due to recent trends toward digitization of medical imaging.
Materials & Methods: 50 Lateral cephalometric radiograms were used in this study.
All radiographs were viewed under standardized conditions& traced. Eleven
landmarks were selected to calculate 12 variables (9 angles&3 linear
measurements).
These traced radiographs were photographed when digitized using scan jet scanner &
the same variables were measured using Dimaxis pro\ classic imaging software.
Results: There were no statistically significant differences between traditional
&digitized Linear & angular measurements except for upper incisor-Frankfort
plane angle & upper incisor-lower incisor angle.
Conclusion: Angular & linear measurements in digital images were comparable with
that of original radiograph & are clinically acceptable. This will substantiate the
benefits of digitized cephalometry in term of reliability of cephalometric analysis.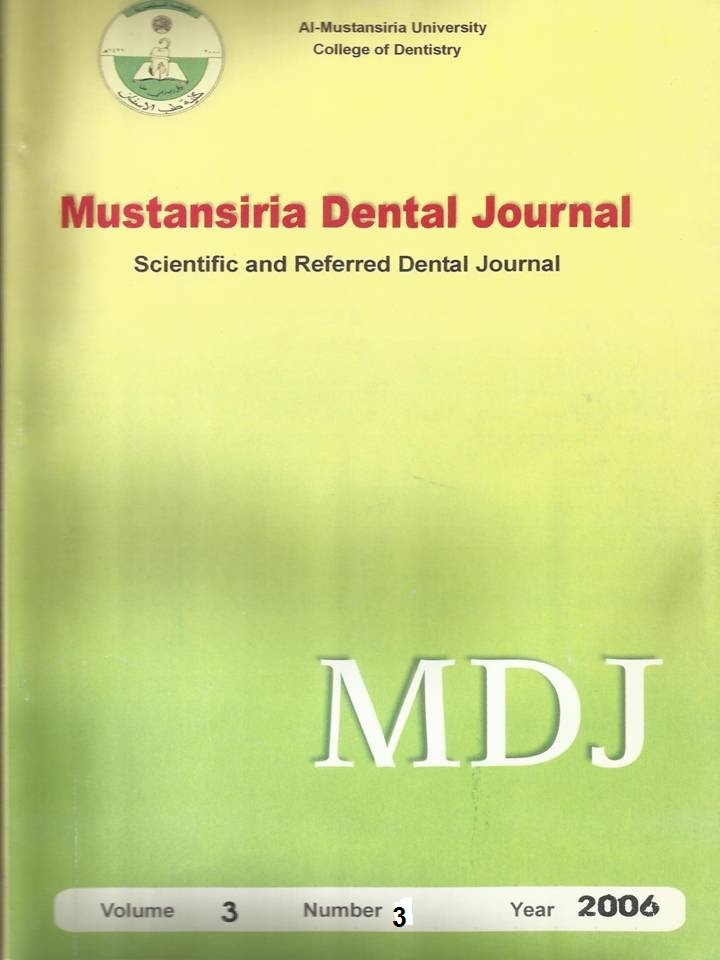 Downloads
How to Cite
Uthman, A. P. A. T., & Al-Sahaf, A. N. A.-S. (2018). Validity & reliability of cephalometric measurements in traditional versus digitized cephalometry. Mustansiria Dental Journal, 3(3), 233–238. https://doi.org/10.32828/mdj.v3i3.638